Taper Barrel Type End Mill for Finishing
With a large radius configuration, the VU-R series variant shape finishing tools are designed for high machining efficiency and superior machined surface quality. The tapered barrel type end mill VU-TBR is engineered with a large peripheral edge R and multi-flute specification to allow higher processing efficiency.

CAD data (DXF / STEP) conforming to ISO13399 are available for download.
Website for CAD data download
Features

Multi-flute specification for higher processing efficiency
Highly efficient finishing (with the same cusp height: example 0.003 mm)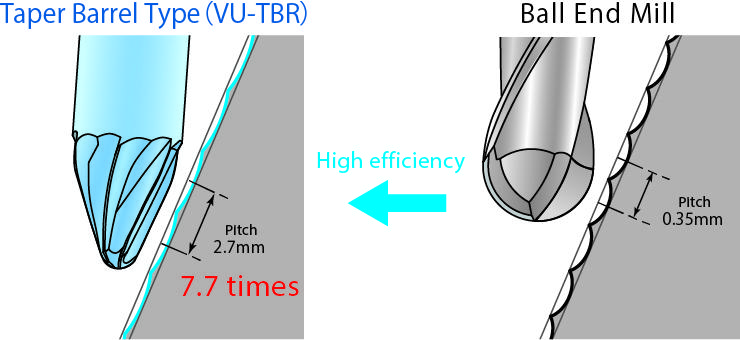 Superior machined surface quality (with the same pitch: example 1.5 mm)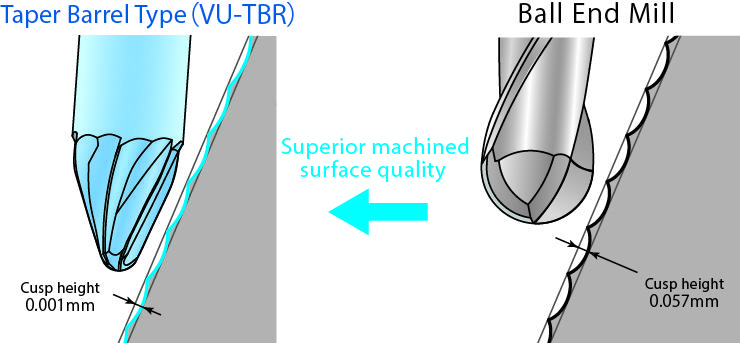 Applications
Carbon Steel・Alloy Steel・Tool Steel・Prehardened Steel・Hardened Steel・Stainless Steel・Cast Iron・Ductile Cast Iron・Aluminum Alloy・Titanium Alloy・Heat Resistant Alloy
Lineup
Taper Barrel Type End Mill (VU-TBR)
Website with CAD data for download
Others
The VU-R series variant shape tool for finishing is also available in indexable style (barrel type and lens type).
Click Here for Details
Data
High efficiency 5-axis machining on vertical slope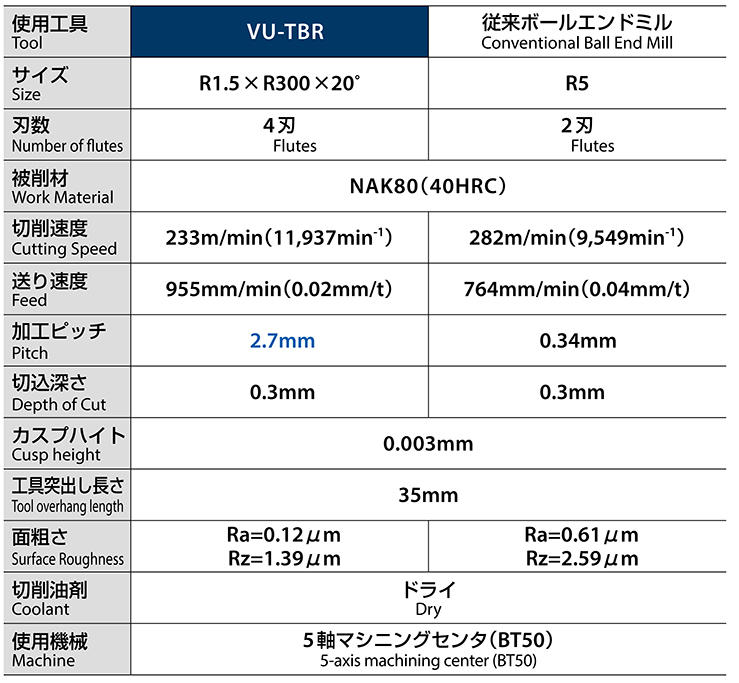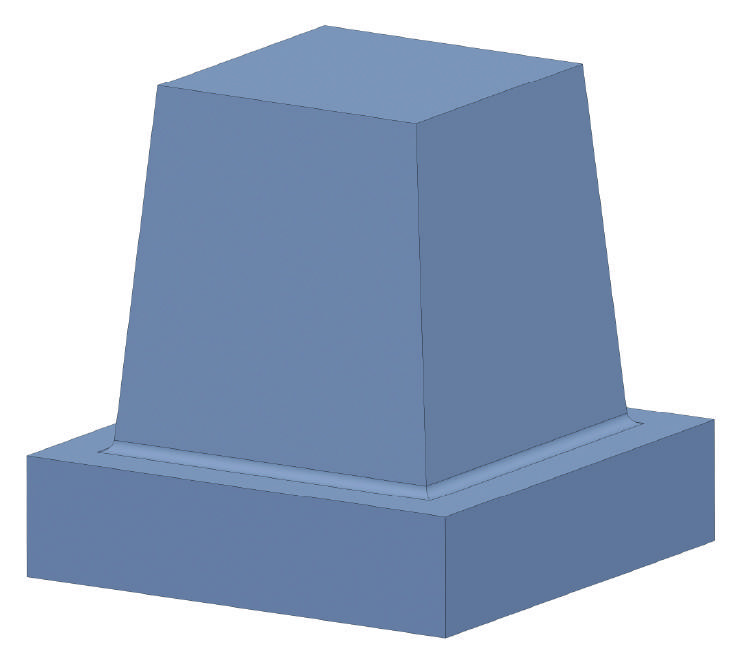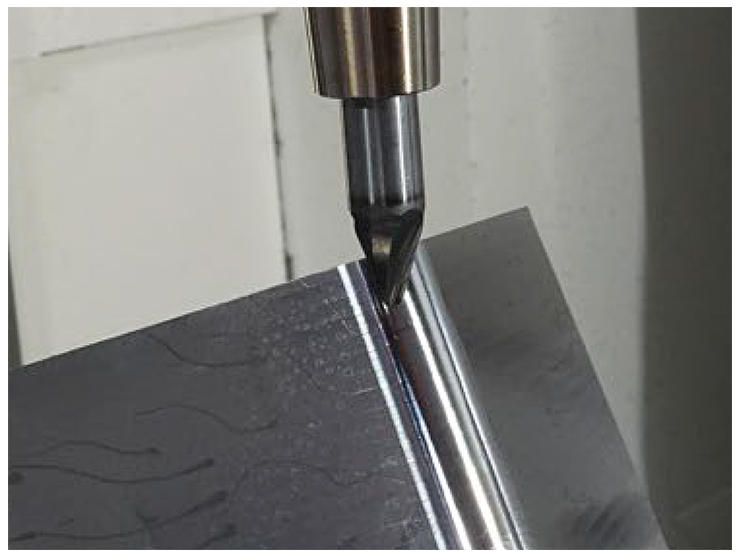 By increasing the pitch with a large radius and increasing the feed rate, approximately 10 times the efficiency is achieved.
Media
Webinar
Product inquiry and technical support