The AE-TS-N and AE-TL-N DLC coated carbide end mills for non-ferrous materials are extremely effective for non-ferrous materials such as aluminum alloys that require welding resistance and lubricity. With excellent cutting sharpness, these end mills are able to suppress burrs to achieve excellent surface finish. Square and radius types in a wide range of sizes from diameter 3 mm to large diameter 25 mm have been newly added to the lineup. This versatile end mill series can be used in a wide range of fields, from part processing to applications in the aerospace industry. In addition, a sharp corner edge type for milling straight corners has been added to the lineup to meet a wide variety of application needs.

High performance type (AE-VTS-N) DLC coated carbide end mill for non-ferrous materials is also available.
Click here for details.
Features


DLC-SUPER HARD coating

Cutting edge specification that achieves both rigidity and sharpness

New flute form enables excellent chip evacuation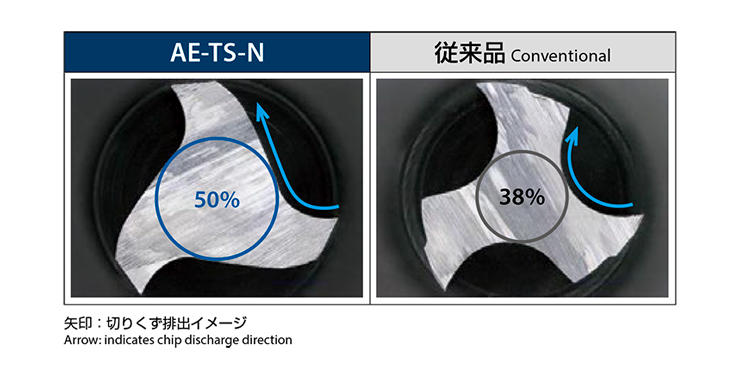 Center cutting edge specification to enable plunging
Large core design with high rigidity to prevent chattering
Sharp corner edge type: for milling straight corners with no uncut residue

Applications
Copper Alloy・Aluminum Alloy・Plastic
Lineup
Short Type (AE-TS-N) 1.5 x D flute length (Neck length 3 x D)
Square Type φ3×9~φ25×75
Radius Type φ3×9×R0.2~φ12×36×R3
Sharp corner edge type φ3×9~φ12×36
Long Type (AE-TL-N)
Square Type 3×D flute length φ3×9~φ25×75
Square Type 5×D flute length φ3×9~φ25×125
Sharp corner edge type 3×D flute length φ3×9~φ12×36
Sharp corner edge type 5×D flute length φ3×9~φ12×60
Data
High welding resistance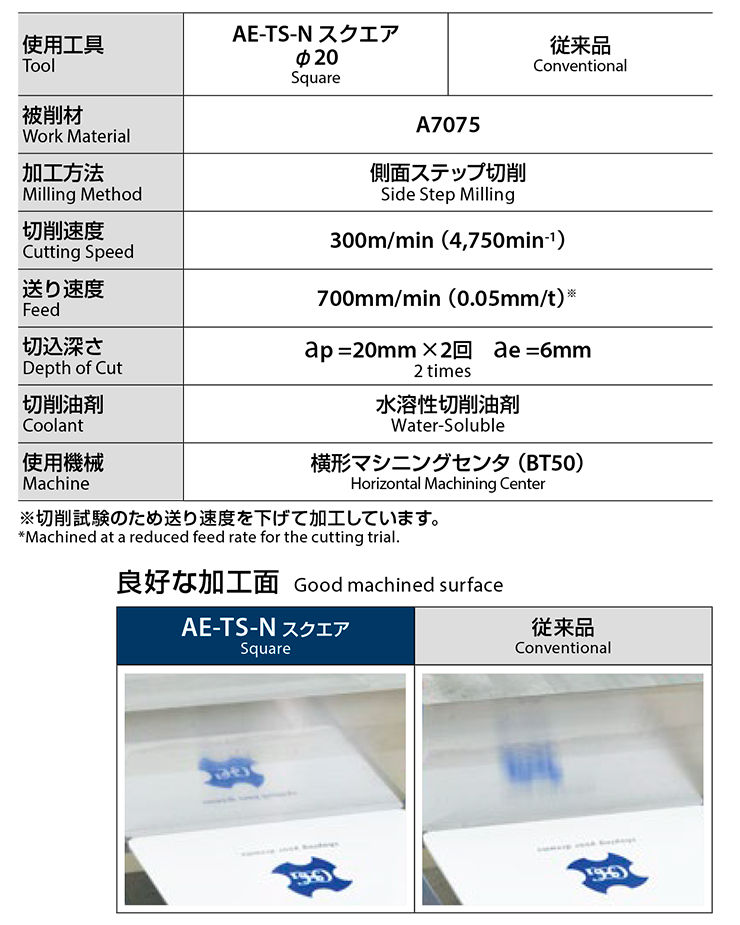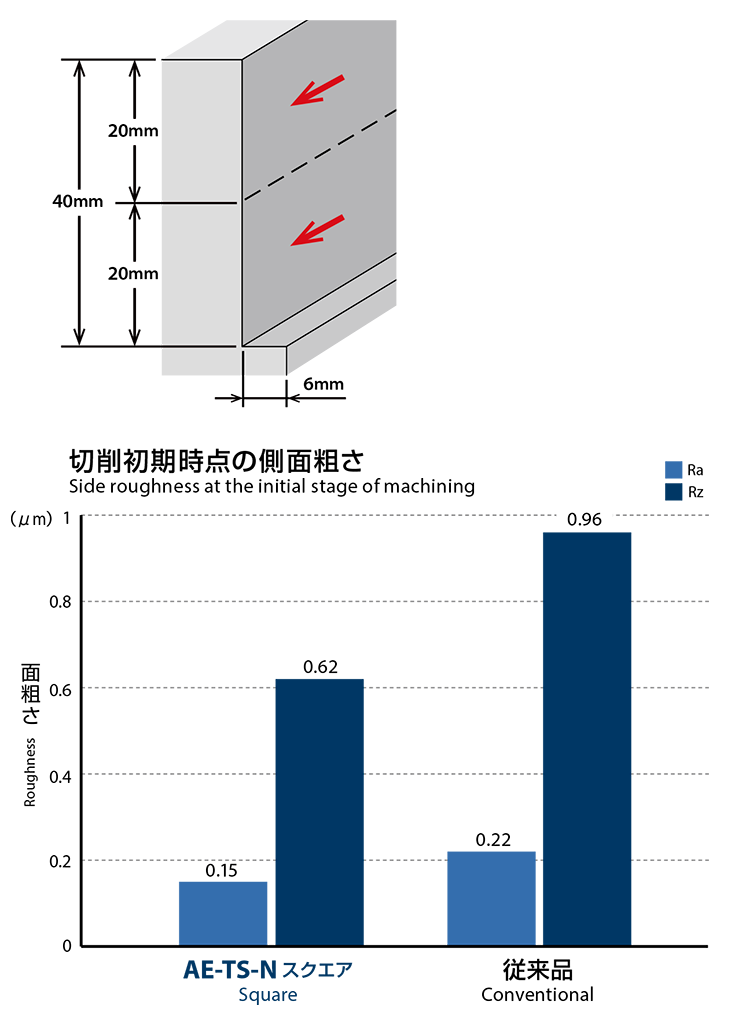 Media
Watch it in action
Product inquiry and technical support