High-efficiency ball end mill that processes high-hardness steel with exceptional efficiency and stability. By adopting the new "DUROREY" coating ideal for high-hardness steel, high chipping resistance is made possible even for work materials exceeding 60 HRC, enabling longer tool life.

2-flute high-precision finishing carbide ball end mill for high hardness steel (AE-BD-H・AE-LNBD-H).
Click here for details.
Features

Newly developed DUROREY coating enables superior heat resistance and high toughness optimized for high-hardness steel milling!

Sharp spiral curve: Reduces cutting resistance and enables stable performance with extended tool life

Secures chip pockets with the center 2-flute specification to control the clogging of chips.

Superior ball R precision

Variable-lead geometry suppresses vibration
Applications
Carbon Steel・Alloy Steel・Tool Steel・Prehardened Steel・Hardened Steel・Stainless Steel・Cast Iron・Ductile Cast Iron・Copper Alloy・Aluminum Alloy・Titanium Alloy・Heat Resistant Alloy
Lineup
4-flute type for high-efficiency processing (AE-BM-H)
Others
OSG offers a vast lineup of carbide end mills for high-hardness steels.
Data
Exhibits superior endurance in high-hardness steel milling.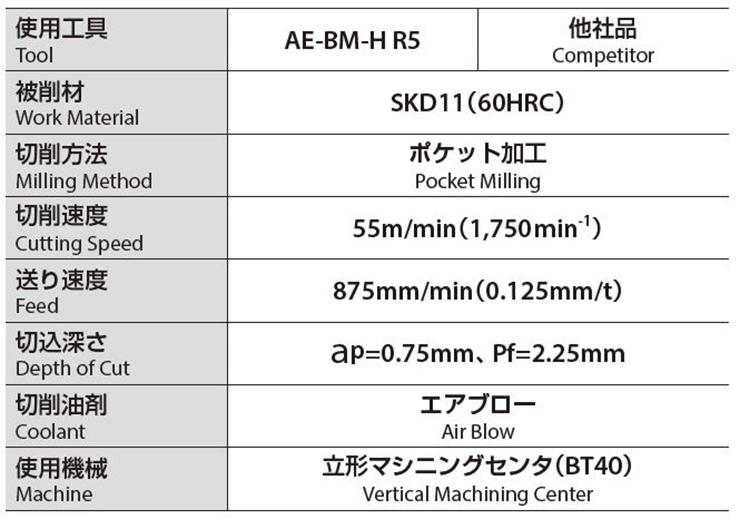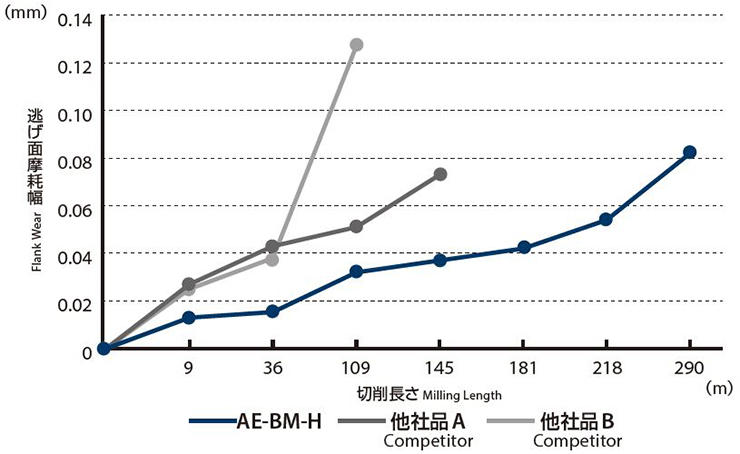 Media
Product inquiry and technical support