NC Code Generator Software
ThreadPro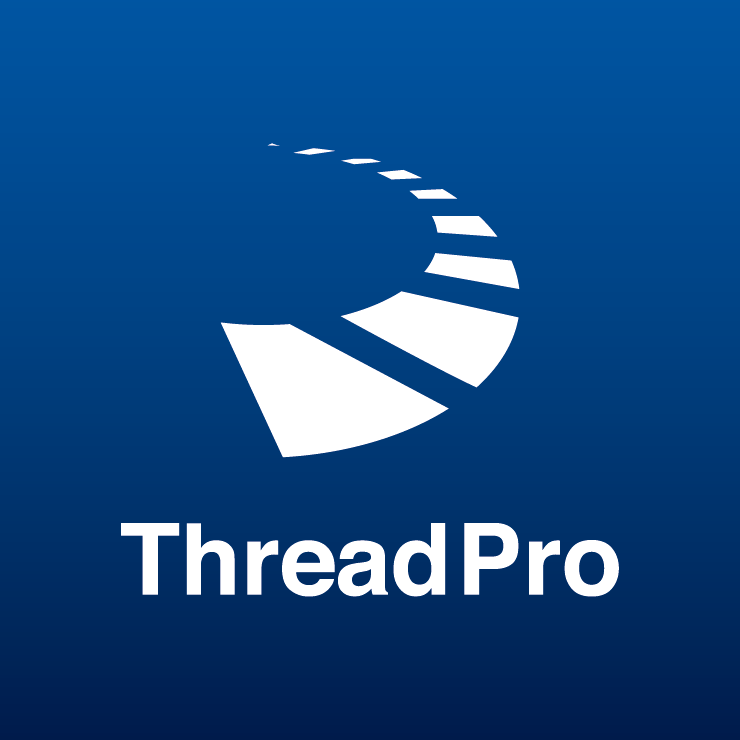 The ThreadPro is a NC code generator software designed for Thread Mills. It is available in 12 different languages and supports 8 NC programming languages.

Improvements are made to the ThreadPro software regularly. Always use the latest version of the software when creating new programs. View user guide video.
Update Log
Ver.2.18
We corrected the mistake of RPRG of EDP 8331077.(2018.06.28)
We corrected mistakes in PS (Rp) drill hole diameter dimensions.(2018.06.28)
Ver.2.17
We added a new product "AT-1" (The tool picture is WX-ST-PNC due to the convenience of the system) .(2018.03.22)
Ver.2.16
We added NPT to "HY-PRO P Multipoint".(2018.02.05)
Ver.2.15
Adding the recommended cutting conditions for the special item WH-EM-PNC.(2017.09.07)
Ver.2.14
We corrected the problem that WX-PNC and WX-ST-PNC can not be selected with "PS".(2017.09.01)
Ver.2.13
We corrected the mistake in the number of threads of WX-PNC 10X20.1Rp19 (EDP3900311), WX-ST-PNC 10X20.1Rp19(EDP8305961), WX-PNC 11X25.4Rp19 (EDP3900312) and WX-ST-PNC 11X25.4Rp19 (EDP8305962) .(2017.08.21)
Attention
Supports Microsoft Windows 7 or later operating systems.
OSG accepts no responsibility for losses arising from use of the program.
When HTML file made by ThreadPro is garbled, please change the browser' s encoding setting to Unicode.
NC assist program for thread mills
OSG's NC assist program for thread mills is available on this page.
The file is in EXCEL format and applies to FANUC NC.
As this program is made by metric, it may not work normally with non-metric NC unit.
OSG accepts no responsibility for losses arising from use of the program.
Not compatible with Microsoft Excel Viewer.
To activate macro, please go to Tools->Macro->Security...->'Security Level' and select the radio button labeled "Medium" or "High" and restart your office application.