Multi-flute square type and radius type carbide end mills designed for stable and high-efficiency milling of high-hardness steels. Large diameter sizes (dia. 16, 20 mm) have been newly added to the lineup. With the addition of the new DUROREY coating uniquely engineered for high-hardness steels, high chipping resistance is made possible even in work materials exceeding 60 HRC, allowing long tool life and high speed milling.

Multi-flute square type long end mills for high-hardness steels (AE-ML-H).
Click here for details.
Features


Newly developed DUROREY coating enables superior heat resistance and high toughness optimized for high-hardness steel milling!

Unequal spacing teeth suppresses chattering


Optimal cutting edge specifications to enable stable machining of high-hardness steels
Applications
Carbon Steel・Alloy Steel・Tool Steel・Prehardened Steel・Hardened Steel・Stainless Steel・Cast Iron・Ductile Cast Iron・Titanium Alloy・Heat Resistant Alloy
Lineup
Stub type (AE-MSS-H)
1.5 x D cutting length (neck length 3 x D) φ3×9~φ12×36
Short type (AE-MS-H)
Square type φ1~φ20
Radius type φ3×R0.2~φ12×R3
Others
Data
Demonstrates excellent durability in high-speed machining of high-hardness steel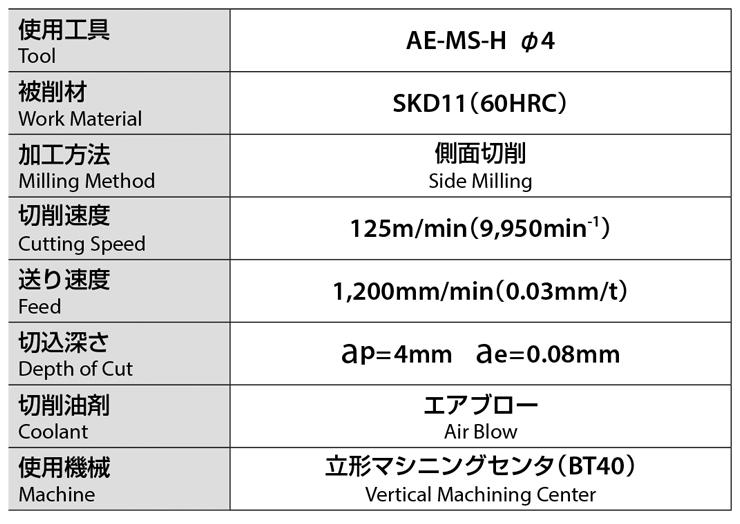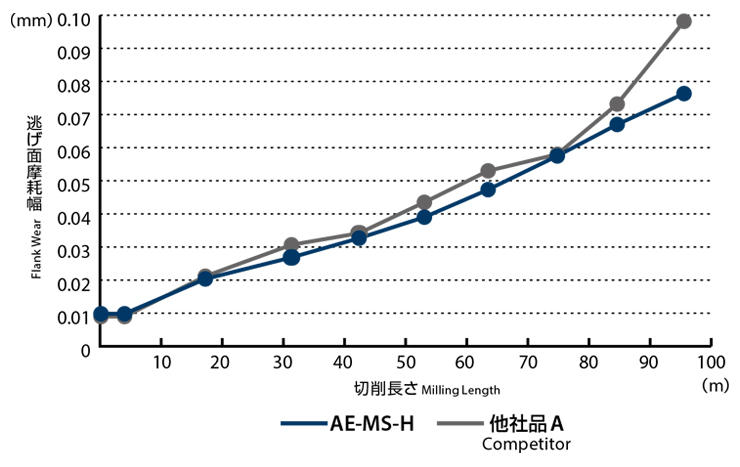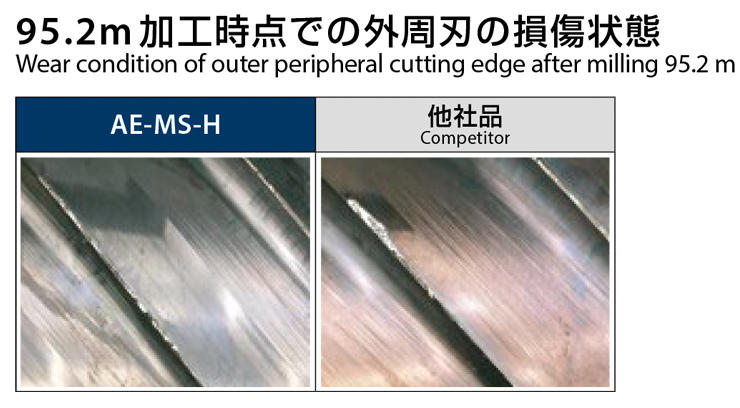 Media
Watch it in action
Product inquiry and technical support