The AT-2 thread mill with end-cutting edge for high hardness steels is ideal for highly difficult high hardness steel applications. The risk of sudden tool breakage can be minimized by breaking chips into small and manageable pieces and evacuating them smoothly. Since no pilot hole is required, process integration and the risk of breakage can be avoided.
Features

Helical drilling + threading can be done simultaneously.

No pilot hole is required! Stable machining with minimal cutting chip trouble made possible.
Newly developed DUROREY coating enables superior heat resistance and high toughness optimized for high-hardness steel milling!

Special cutting edge shape suppresses bending of the tool.

Left-hand cut configuration enables climb milling to prolong tool life.

Roughing teeth are added to distribute the load.
Use RPRG to reduce the workload
RPRG is the reference value of tool radius offset. Conventionally, the tool radius value is entered during setup as a parameter of the NC system, which is corrected by checking the thread with a gauge. Now, the process of correction can be simplified by simply inputting the RPRG value as indicated on the tool shank.
NC Code Generator Software
Support
Three Support Tools for Your Thread Milling Needs
(1) Reduce Setup Time
(2) Reduce Machining Time
(3) Achieve Stable Tool Life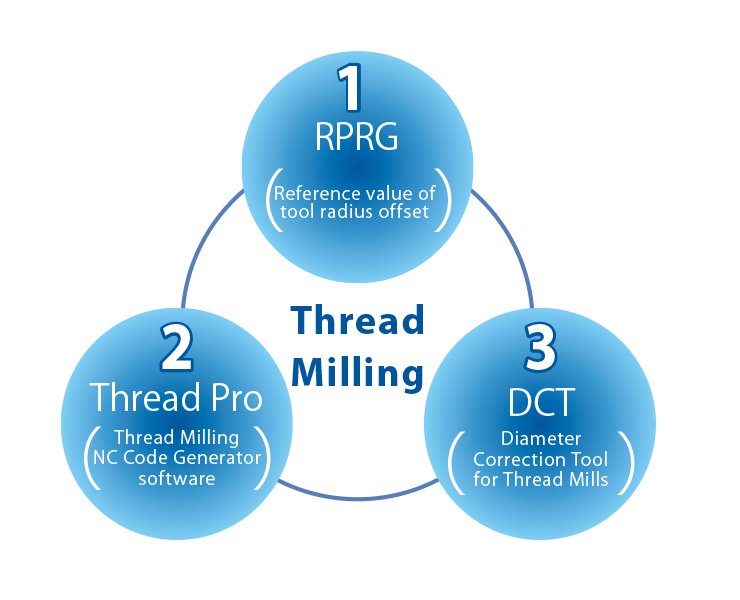 Details on DCT
Details on ThreadPro
Lineup
Tapered Pipe Thread Type
Rc(PT)1/16~Rc(PT)1
1/16NPT~1NPT
Applications
Low Carbon Steel・Medium Carbon Steel・High Carbon Steel・Alloy Steel・Hardened Steel・Stainless Steel・Tool Steel・Cast Steel・Cast Iron・Ductile Cast Iron・Copper・Brass・Brass Casting・Bronze・Aluminum Rolled・Aluminum Alloy Casting・Magnesium Alloy Casting・Zinc Alloy Casting・Titanium Alloy・Ni-based Alloy・Thermo Setting Plastic・Thermo Plastic
Data
Long and stable tool life with higher thread quality compared to cutting taps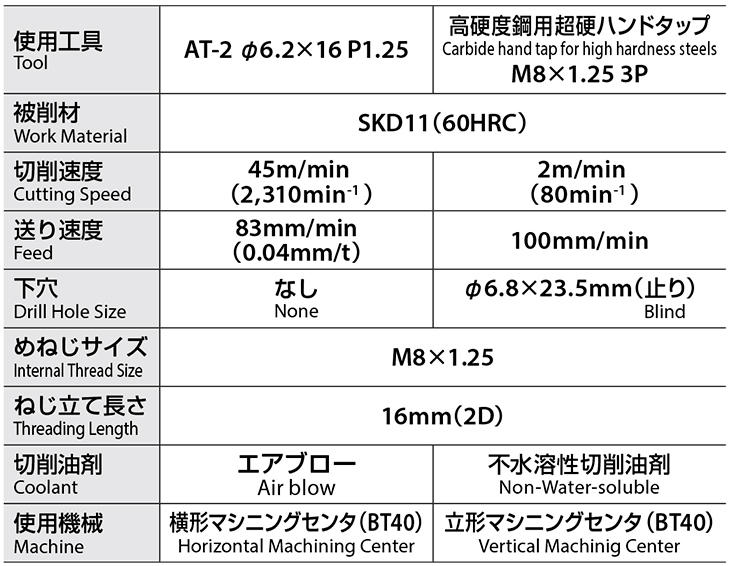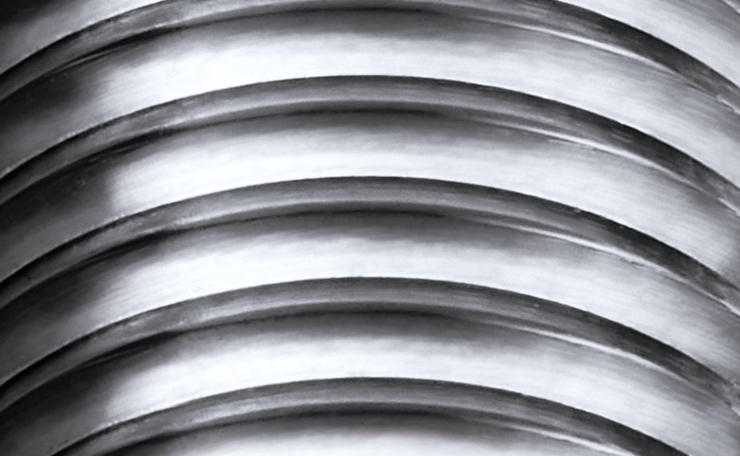 Media
Teaser movie
Product inquiry and technical support