The AE-VM anti-vibration carbide end mill series is ideal for a wide range of materials ranging from carbon steel, alloy steel and stainless steel to titanium alloys and Ni-based alloys. Large diameter sizes of 16 and 20 mm have been added to the AE-VML long type end mill. The large core thickness and web taper geometry improve tool rigidity and enable highly efficient side milling.

The AE-VM anti-vibration carbide end mill series is also available for deep side milling type (AE-VMFE).
Click Here for Details
Features


"DUARISE coating" provides excellent lubricity, superior friction-resistance and high oxidation temperature

Sharp positive rake angle reduces cutting force

The web taper geometry, where the thickness of core changes from the cutting edge to the shank, greatly improves tool rigidity, thereby prevents the machining surface from tilting

High anti-vibration effect by the combination of variable lead, unequal spacing teeth and microrelief geometry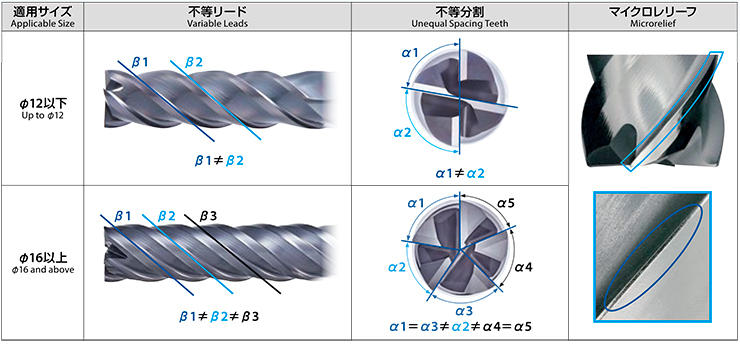 AE-VML chipbreaker (-N) configuration: creates small and compact chips to enable undisruptive machining operation.

Applications
Mild Steel・Carbon Steel・Alloy Steel・Tool Steel・Prehardened Steel・Hardened Steel・Stainless Steel・Cast Iron・Copper Alloy・Aluminum Alloy・Titanium Alloy・Heat Resistant Alloy
Lineup
Square Type
Square Type φ6×19~φ20×80
Chipbreaker Type φ6×19-N~φ20×80-N
View Product Video
Data
Excellent surface finish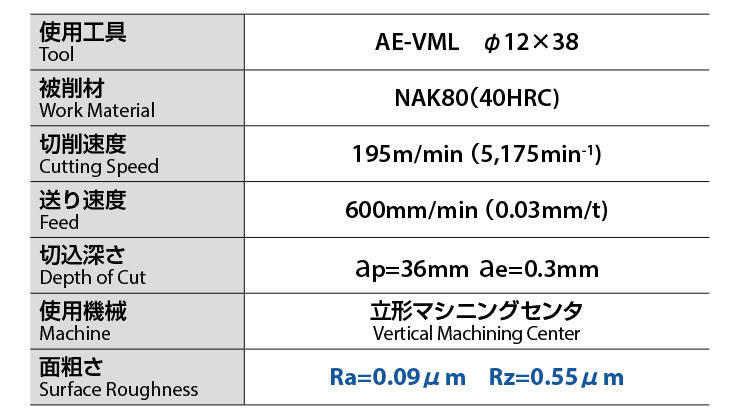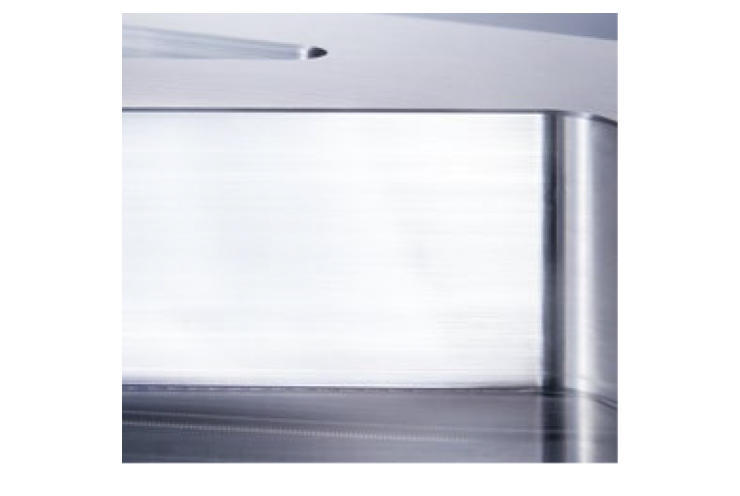 Media
Webinar
Product inquiry and technical support