Logo Usage
OSG has a specific set of visual identity guideline.
Click for details
Please contact us before using our logo.
Inquiries regarding logo usage.
Tool Communication
To OSG, there is a close link between tools and communication. Not only is active two-way communication with customers an essential part of our product development, it is also vital when we assist them in the selection and application of tools, and provide after-sales service. Thus, communication is key to the success of our operations and to our commitment to develop ever-better products. Moreover, the excellent results brought by the use of high-quality tools help to enhance business relationships.
OSG has a unique business model that seamlessly integrates sales, engineering and manufacturing to effectively communicate customer needs and know-how to develop products with complete satisfaction.

OSG Brand Website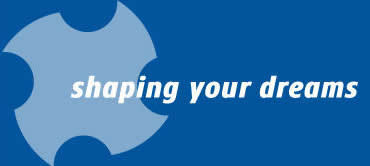 Brand Mascot : Tap-kun
Tap-kun
PROFILE
Hometown

Aichi Prefecture

Birthday

March 26

Gender

Male

Likes

Holes, Tedutsu fireworks, Inari sushi

Dislikes

Rainy days

Personality

Inquisitive

Origin of Name

From the cutting tool "tap"