High-value added products - advanced technology and superior technical support -
OSG is dedicated to precision manufacturing and sales of cutting tools such as taps, end mills, drills and rolling dies, which are used in machining centers for the processing of industrial products.
Quality, efficiency and production cost are the daily challenges of each and every manufacturer. Utilizing know-how that OSG has accumulated over the years through vigorous product research, development and customer communication, OSG not only provides products with the greatest quality possible, but also a technical support system that can tailor tooling solutions for each client' specific needs.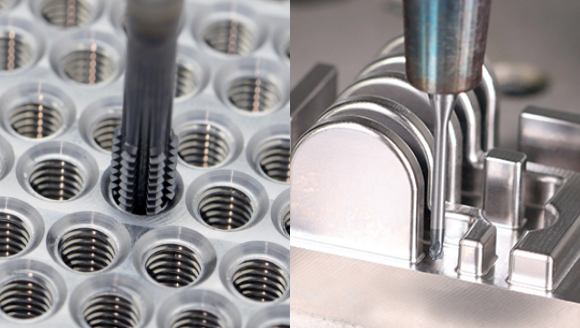 Taps
Highly accurate thread making

- Taps are tools used to make internal threads -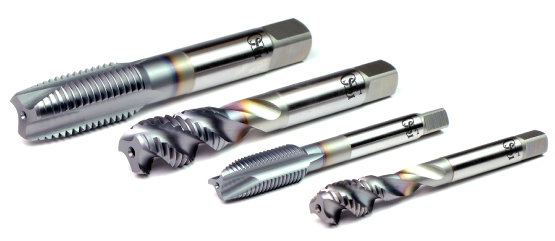 Taps thread the inside surface of holes. OSG started manufacturing these products right from the time the company was founded. Today, OSG holds the largest share of the global tap market. OSG's taps are used to machine many of the industrial products produced all around the world, such as smartphones, clocks, automobiles, aircraft, and more.
A particularly high level of safety is required for aircraft and automobiles, both of which carry precious lives. As such, threads on components for these products need to be cut with a very high degree of precision so bolts never come loose. OSG offers high-quality and high-performance taps, which have garnered a high-level of trust among our customers.


Drills
Ultra high-speed operation made possible with advanced technology

- Drills are tools used to make holes -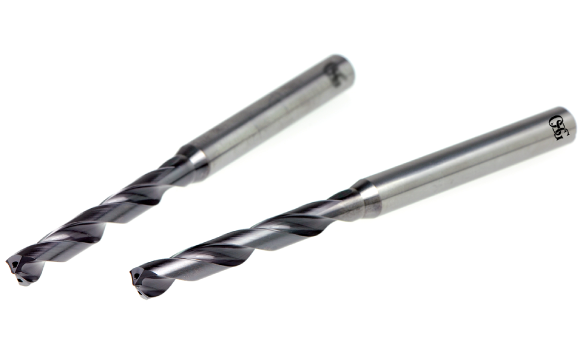 Hole drilling for automotive components, aircraft components, semiconductors, medical instrument components, and other items requires advanced machining technology, allowing not even the slightest error.
In recent years, demand for precision micro-machining has risen for producing semiconductors, electronic components, medical instruments, and other such items. Higher degrees of machining precision and machined surface quality are required today more than ever before.
OSG has developed high-precision and high value-added products. With an extensive lineup of different sizes, OSG is able to assist customers to achieve greater productivity.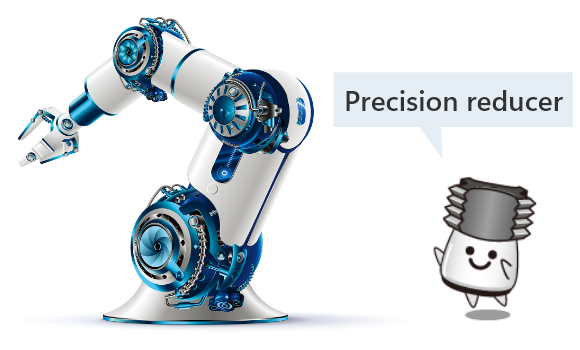 Precision reducers are used in the joints of industrial robots as well as drive units of machine tools. In recent years, industrial robots have become an essential part of a whole range of production facilities. The increase in industry automation will likely further accelerate the application and use of industrial robots.
End Mills
Versatile tools for making molds and processing a wide range of industrial products

- End mills are tools used to shape metal-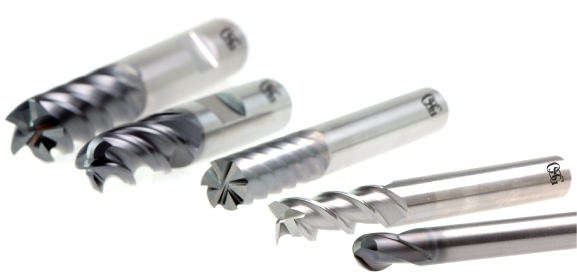 Dies are pre-shaped tools for manufacturing parts for industrial products and an important element affecting the product's external merits, quality, performance, and other features. That is why rigorous standards have been set for manufacturing. The tools utilized for machining dies must not only be of high-precision and high-quality, but also sufficiently variable to machine diverse shapes and forms. OSG offers high-performance end mills and proposes optimal machining conditions.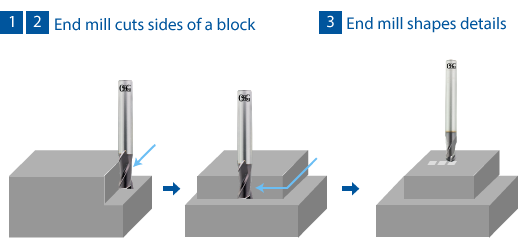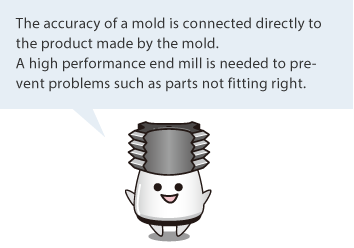 Rolling Dies
OSG rolling dies for high-precision external threading!

- Rolling dies are tools used to make external threads -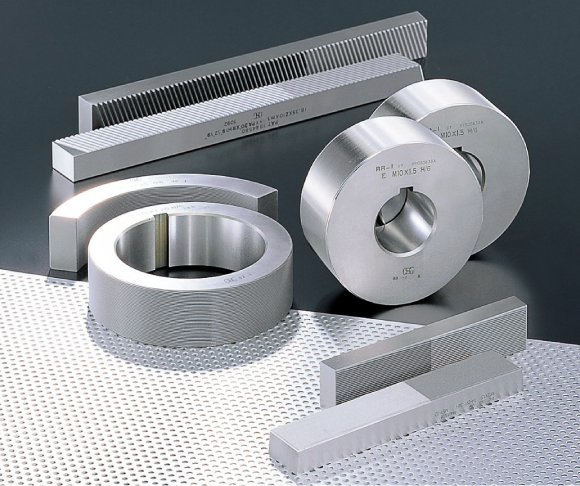 While taps make the internal threads within a hole, rolling dies make external threads on the outer side of a round bar. Rolling dies comprise of a set of two parts.
A round bar is pressured from both right and left side by rolling dies, which have threads on the surface, which the bar would then roll on. Threads are formed on the bar by copying threads from the rolling dies. Rolling dies are also used for shaping serration of automobile shafts.


Indexable tools
Environmentally friendly and economical!

- Indexable cutting tools refer to tools where the tool body and the cutting tips can be detached -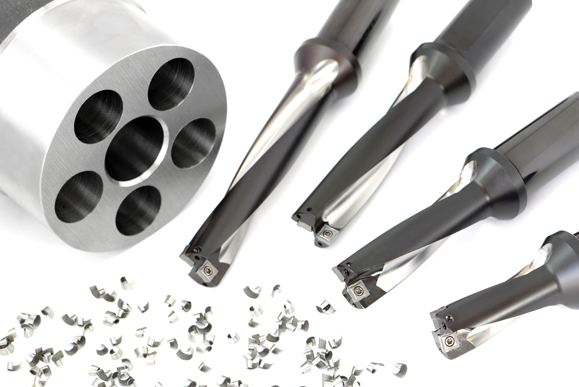 Indexable cutting tools are designed so that a cutting insert is attached the tool body. When the insert is damaged or worn, it may be replaced, making this a very economical and eco-friendly tool. OSG offers indexable cutting tools for threading, milling and drilling.