SHAPE IT is a global tooling magazine published by OSG that informs and educates engineers, machinists and technical staff members in the manufacturing industry around the world with timely, informative news, technical articles and useful machining techniques to improve the quality of their work.
2017 vol.2NEW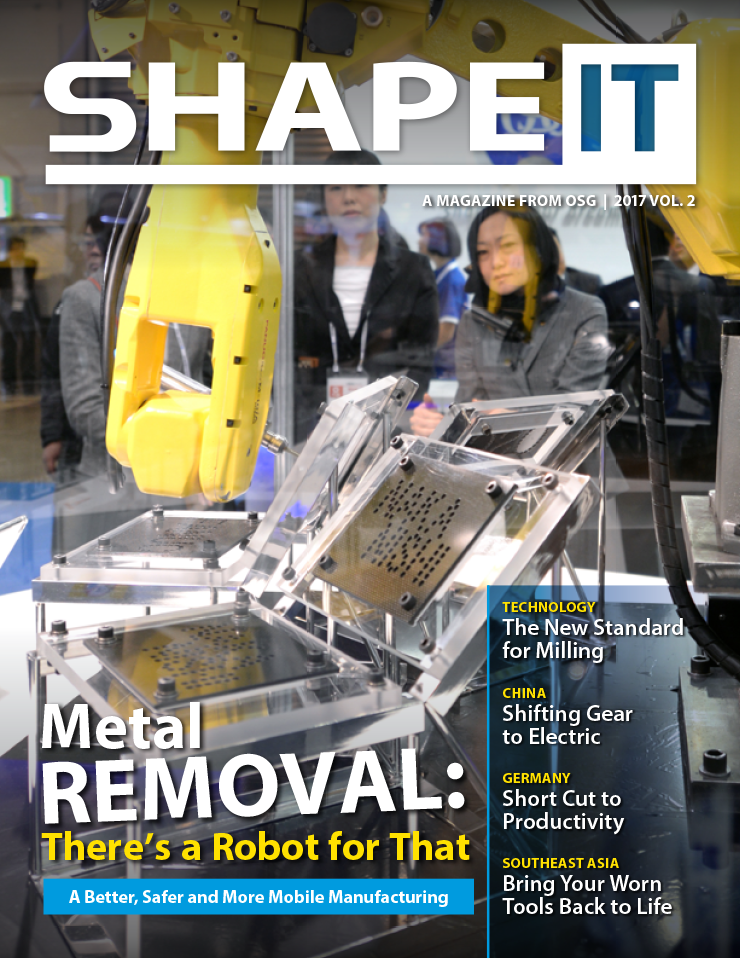 Topics

Industrial Robotic Technology
Contents

Metal-Removal: There is a robot for that
Shifting Gear to Electric
The New Standard for Milling
Global Customer Reports
Bring Your Worn Tools Back to Life
Back Number
2017 vol.1

Automotive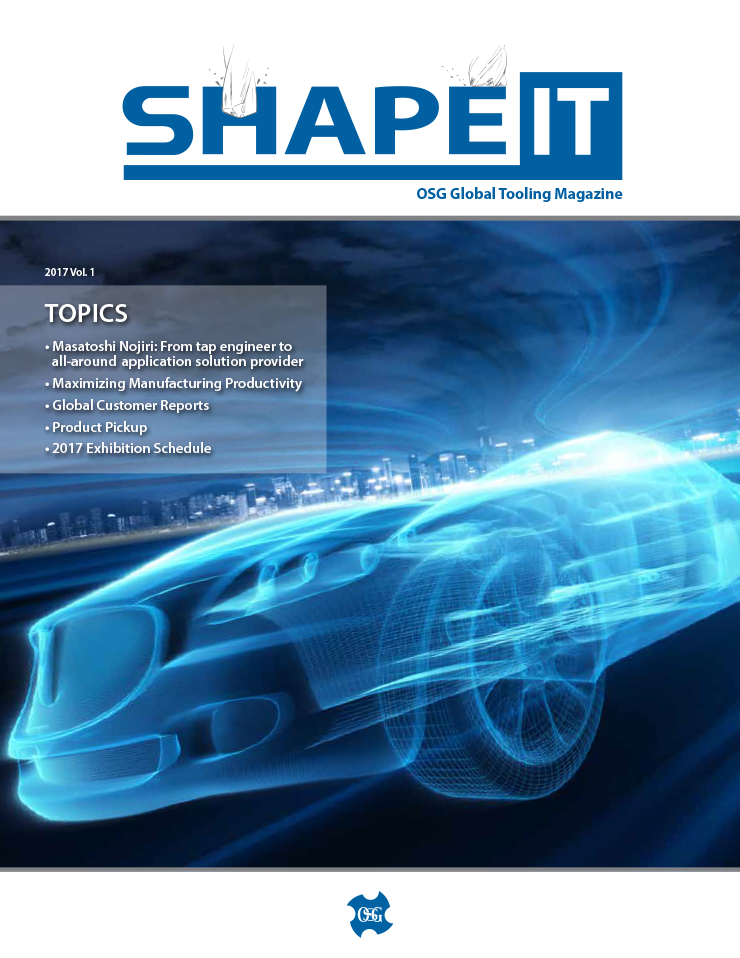 Masatoshi Nojiri: From tap engineer to all-around application solution provider
Global Customer Reports
Product Pickup
2017 Exhibition Schedule
2016 vol.2

Aerospace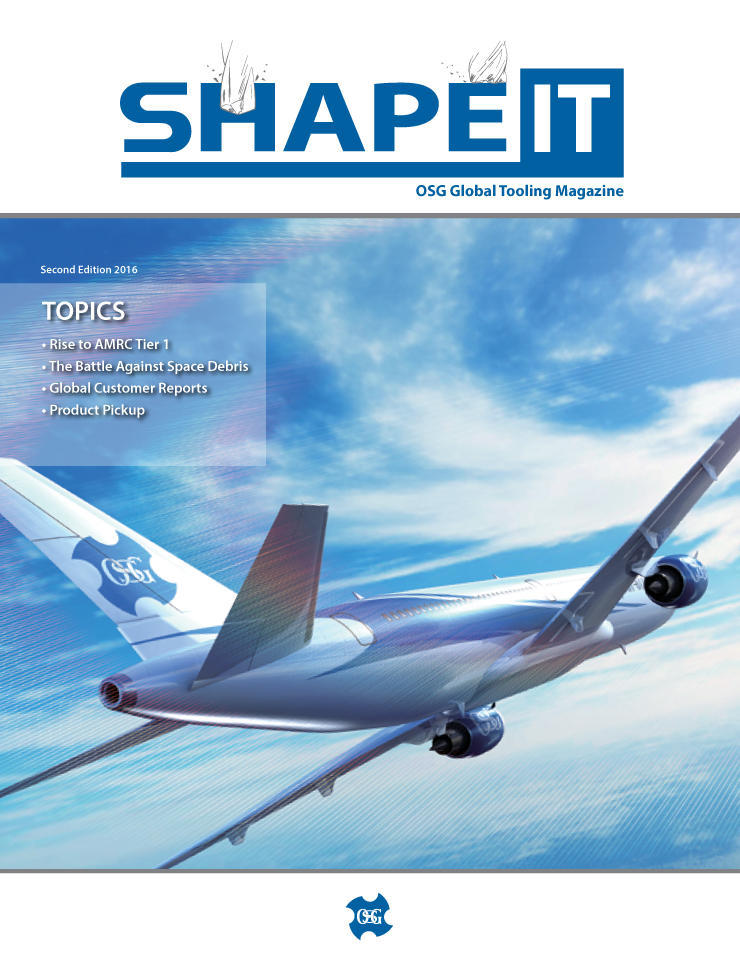 Rise to AMRC Tier 1
The Battle Against Space Debris
Global Customer Reports
Product Pickup
2016 vol.1

A Brand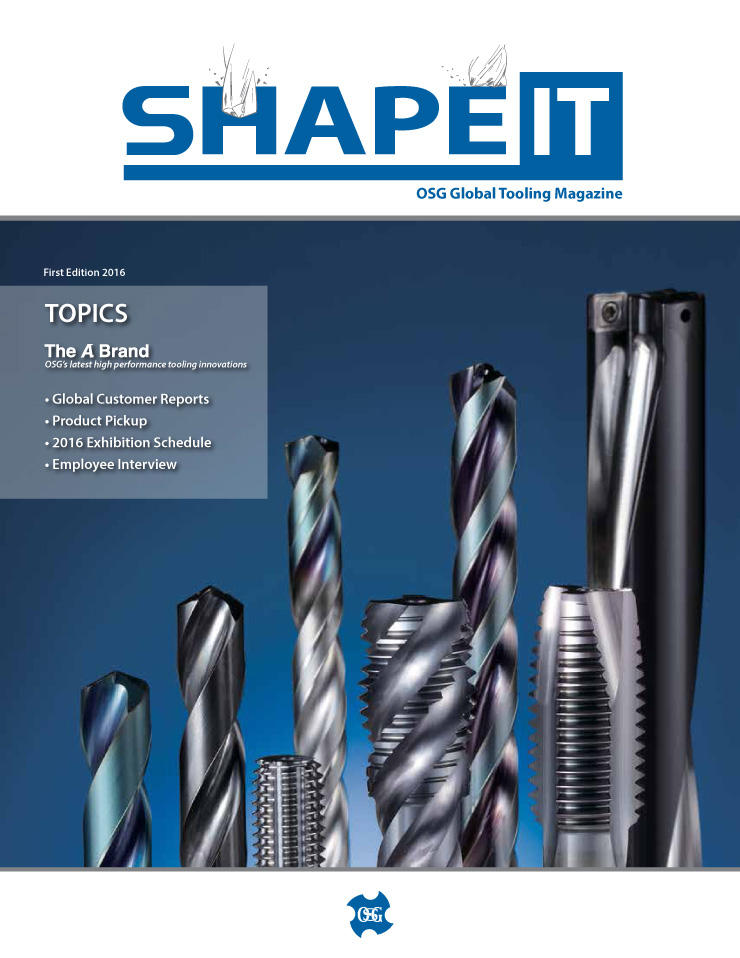 Global Customer Reports
Product Pickup
2016 Exhibition Schedule
Employee Interview
Some pages of this website use the plug-ins below.
PDF files may be viewed using Adobe Reader (free).
*Adobe Reader is a trademark of Adobe Systems Incorporated.