Official app「Pro Catalog」adds new feature
New "My Catalogs" function added.
The "My Catalogs" function is convenient for browsing frequently used catalogs. This new feature also allows you to browse offline by saving catalog data onto your device.
(Image)My Catalogs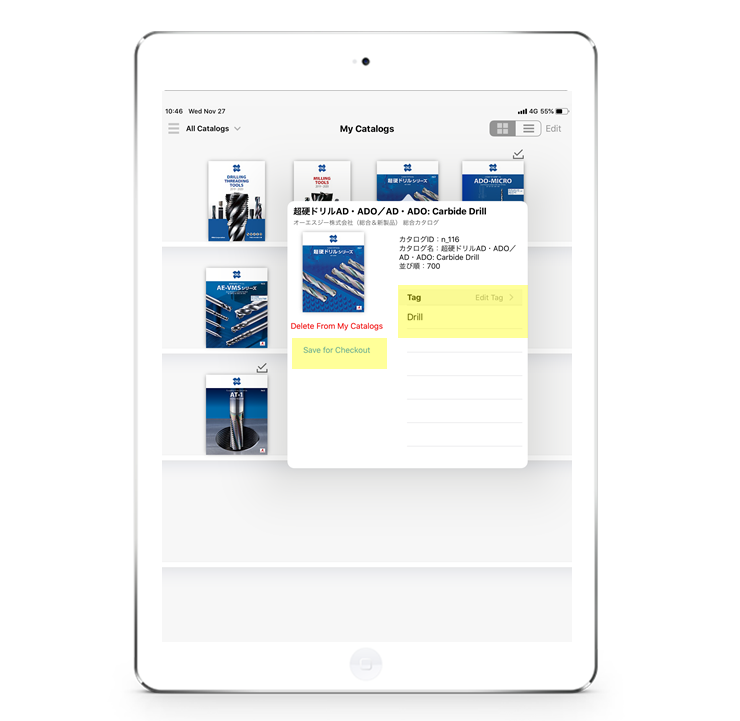 Official App「Pro Catalog」

The app will help you find the right tooling solutions, cutting recommendations and other helpful information for your application.