OSG official app updated with new barcode scanner feature
No more fumbling with hard copy catalogs! Get access to tool size, geometry, pricing and other product information by simply scanning the OSG product label with your smartphone.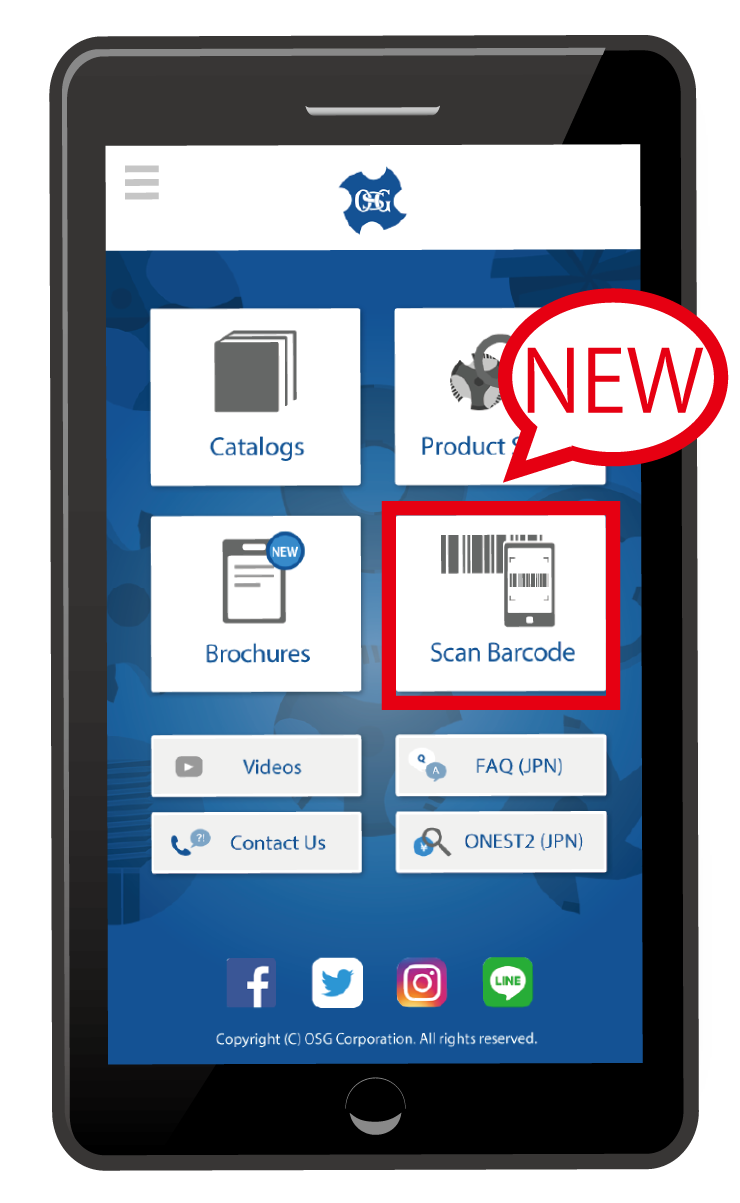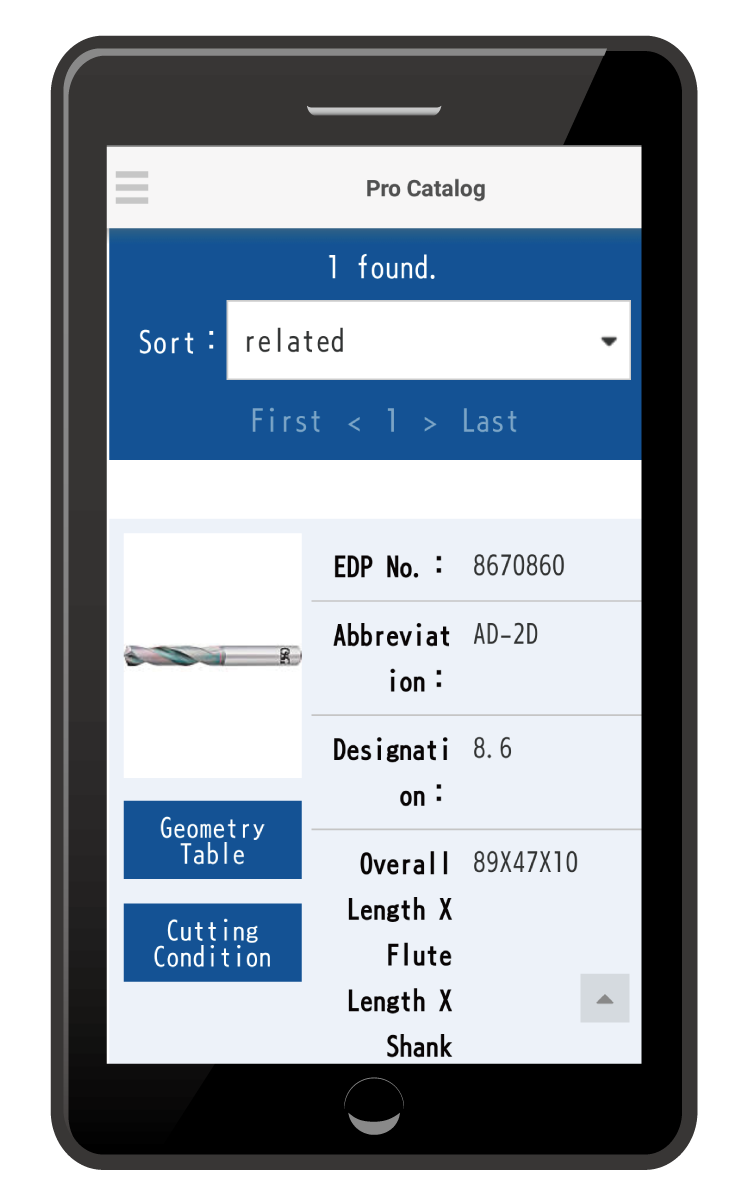 Official App「Pro Catalog」

The app will help you find the right tooling solutions, cutting recommendations and other helpful information for your application.