NC Code Generator Software
ThreadPro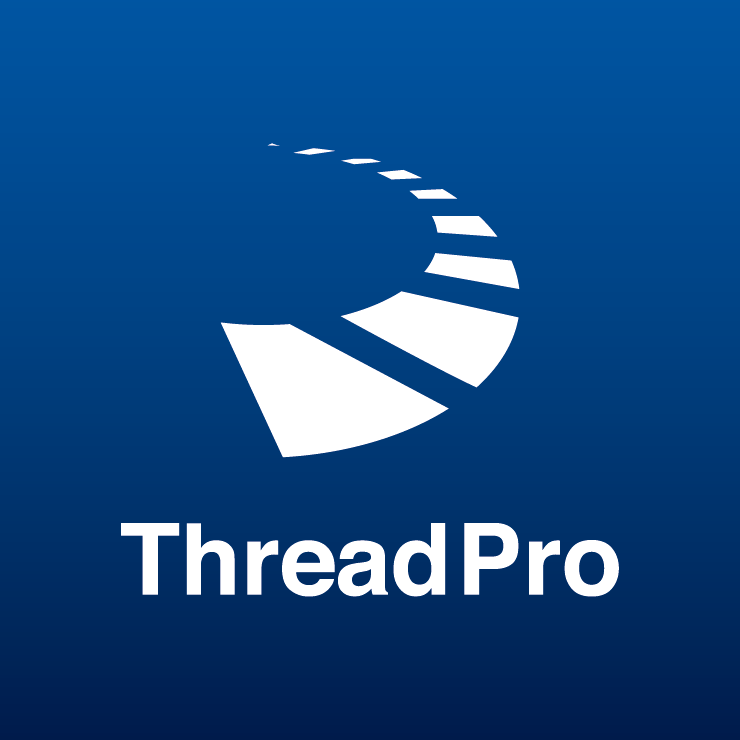 The ThreadPro is a NC code generator software designed for Thread Mills. It is available in 12 different languages and supports 8 NC programming languages.

ThreadPro can be accessed via smartphones and PC tablets even when you are on the road without a computer.
Update Log
Ver.3.17
We have corrected a bug that the amount of cut in the radial direction does not change in male thread processing.
We have modified output NC code to return to machine zero more certainly about some CNC type. (2021.12.22)
Ver.3.16
We have corrected a bug that tools outside applicable range could be selected about internal taper pipe threads. (2021.12.3)
Ver.3.15
We have corrected a bug that some tools could not be selected about M-HL(Metric Heli-sert) and U-HL(Unified Heli-sert). (2021.10.21)
Web version of ThreadPro (Ver.3.17)
Attention
Not compatible with Internet Explorer. Please useGoogle Chrome, Microsoft Edge, etc.
Supports Microsoft Windows 7 or later operating systems.
OSG accepts no responsibility for losses arising from use of the program.
When HTML file made by ThreadPro is garbled, please change the browser' s encoding setting to Unicode.